American Photographic Calendars
United States
The United States remains the leading influence on today's Western society. Explore the many cities of the USA from San Francisco in the west, New York in the east to Miami in the south.
---
And here are some more great American photographic 2016 calendars from other talented Zazzlers . . .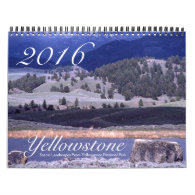 Yellowstone Scenic Nature Landscape USA 2016 Calendar
2016 Vintage Patriotic USA Wall Calendar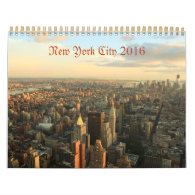 New York City 2016 photography calendar
Alaska, USA, 2016 Calendar
Southwest USA: Arizona and Utah 2016 Calendar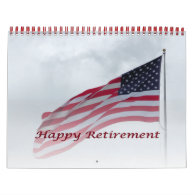 Retirement 2016 Calendar USA Flag Red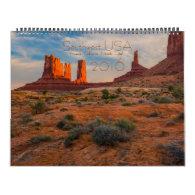 Southwest USA 2016 Calendar
Boston Massachusetts 2016 photography calendar
Powered by
Zazzle Affiliate Helper
---
South and Central America
Salar de Uyuni, Bolivia

Salar de Uyuni is the world's largest salt flat at 10,582 square kilometers (4,086 sq mi). It is located in the Potosí and Oruro departments in southwest Bolivia, near the crest of the Andes, and is at an elevation of 3,656 meters (11,995 ft) above mean sea level. It is covered by a few meters of salt crust, which has an extraordinary flatness with the average altitude variations within one meter over the entire area of the Salar.

When covered in a small amount of water it creates the most amazing reflections with the sky and clouds reflected in the ground you are standing on. Click on the calendar on the right to see some of these amazing photographs.

---
Cuba

Havana is a truly amazing city - with its rich history and amazing architecture, it is a time-warp of color, sounds and sights. Explore the island capital in this unique photographic calendar.
---
See more of my great photographic calendars of South and Central America.
---
"Perhaps travel cannot prevent bigotry, but by demonstrating that all peoples cry, laugh, eat, worry, and die, it can introduce the idea that if we try and understand each other, we may even become friends." - Maya Angelou

---
---
---
---
---